BECOME A LICENSED
MASSAGE THERAPIST
MASSAGES, FACIALS,
SPA PACKAGES, & MORE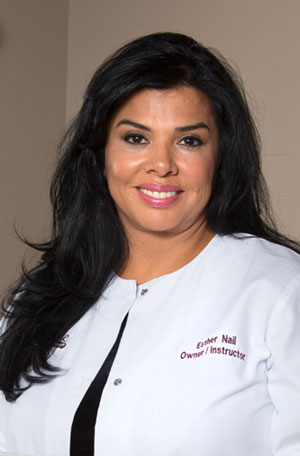 FOUNDER
Esther Nail, LMT, MTI
Dear Prospective Student and Client,
I am glad that you are considering the Academy for Massage Therapy Training (AMTT) for your massage therapy education and/or service. You will find that no other school offers a higher level of training in massage therapy.
To our future Students, our unique approach to massage (The WorkSmart Method of Massage®) is a proprietary approach to massage therapy that solves many of the would-be physical challenges of providing massage therapy on a full-time basis. You will learn how to leverage gravity along with proper body mechanics to benefit you throughout your massage therapy career. We provide a real-world experience that prepares you to exceed industry standards and consumer demands. These standards, demands, and associated techniques are what we teach in our Massage Programs. This assures you are provided with the best quality, most relevant education experience possible. Lastly, we offer you alternatives to the basic licensing program which will better equip you for your professional practice. These programs allow you to complete more practical hours prior to graduation while saving you thousands of dollars in tuition expense. In the massage therapy industry, you learn by doing. Having opportunities to refine your skills prior to graduation is priceless. This will make you more marketable and profitable!
To our current and future Clients, thank you from the bottom of our hearts for providing us the opportunity to meet your health needs. We strive every day to provide you with exceptional hospitality and customer service. We would not have made it all these years if it wasn't for you and our Students. Your commitment to self-care is what we take pride in as it is vital to a happy and fulfilling life.
Centrally located near Loop 410 and Blanco, the Park North Campus is only minutes from downtown, the medical center, Ft Sam Houston, and the airport. In the same location since 2008, we are a staple in the community.
Come and see us at:
602 NW Loop 410, Suite 122
San Antonio, Texas 78216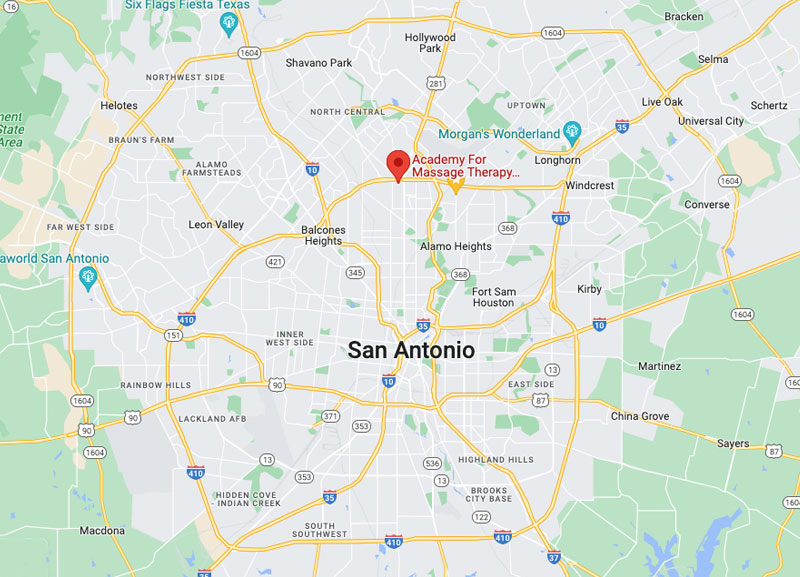 Serving the far north, northwest, and northeast sides of San Antonio, the Thousand Oaks Campus is located at the intersection of 281 N and Thousand Oaks Dr., right inside Loop 1604.
Come and see us at:
16662 San Pedro Ave
San Antonio, Texas 78232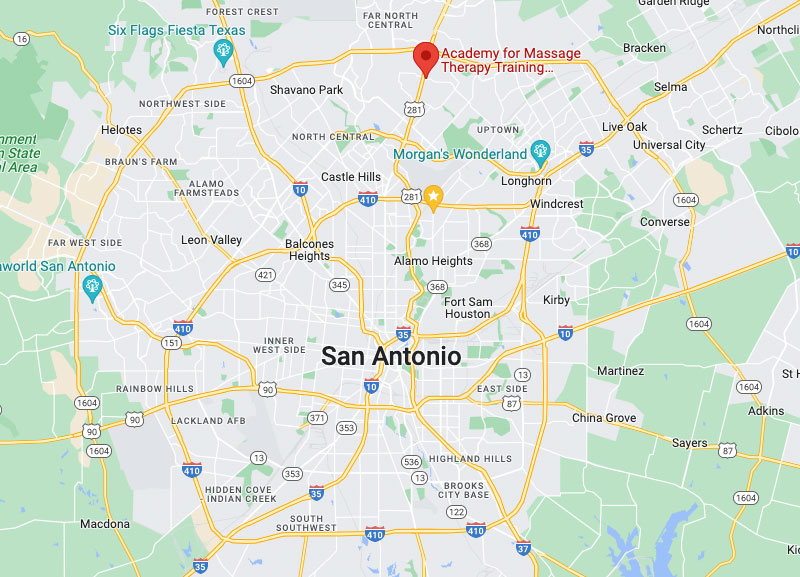 Our new Huebner campus is located off I10, near USAA & the Medical Center.  It offers amenities of our other campuses, PLUS – massage therapy programs are offered in English & Spanish!
Come and see us at:
11703 Huebner Rd, Suite 110
San Antonio, Texas 78230