Academy for Massage Therapy Training
Best  Massage Therapist Training in San Antonio
Massage Therapy Training – Core Components
Instruction
Elite Instructors with over 150 years of combined experience in massage therapy.
Knowledge & Skills
AMTT curriculum & extensive hands-on massage training are second to none.
Facilities
We spare no expense on creating & maintaining the best, most well-equipped facilities.
AMTT Massage Therapy Training
Hall of Fame Instructors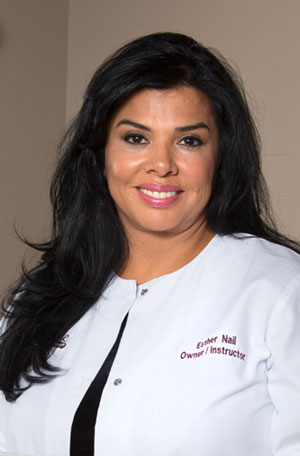 Esther N.
LMT, MTI, AMTT Founder & Owner
Esther's mission has always been to raise the standard in massage therapy. Esther formally owned rehabilitation clinics (est. 1990) and realized the benefits of advanced massage therapy in dealing with chronic pain sufferers. She quickly saw the need to create a massage therapy school with the focus on advancing massage therapy and equipping students to help people suffering from chronic pain.
Through her success with AMTT, Esther has developed innovative massage therapy approaches including the WorkSmart® method of massage, Integrated Soft Tissue Therapies (ISST™), Essential Touch, Advanced Trigger Point Therapy, and numerous other muscle therapies. Esther successfully built her massage therapy practice to include numerous physician referrals. She also has extensive training in soft tissue mobilization techniques, myofascial techniques, sports massage, and neuromuscular therapy. She has taught massages techniques, internship prenatal, and seated chair massage techniques. Esther's knowledge, experience, and involvement has placed AMTT at a superior level above other massage therapy schools in the state of Texas.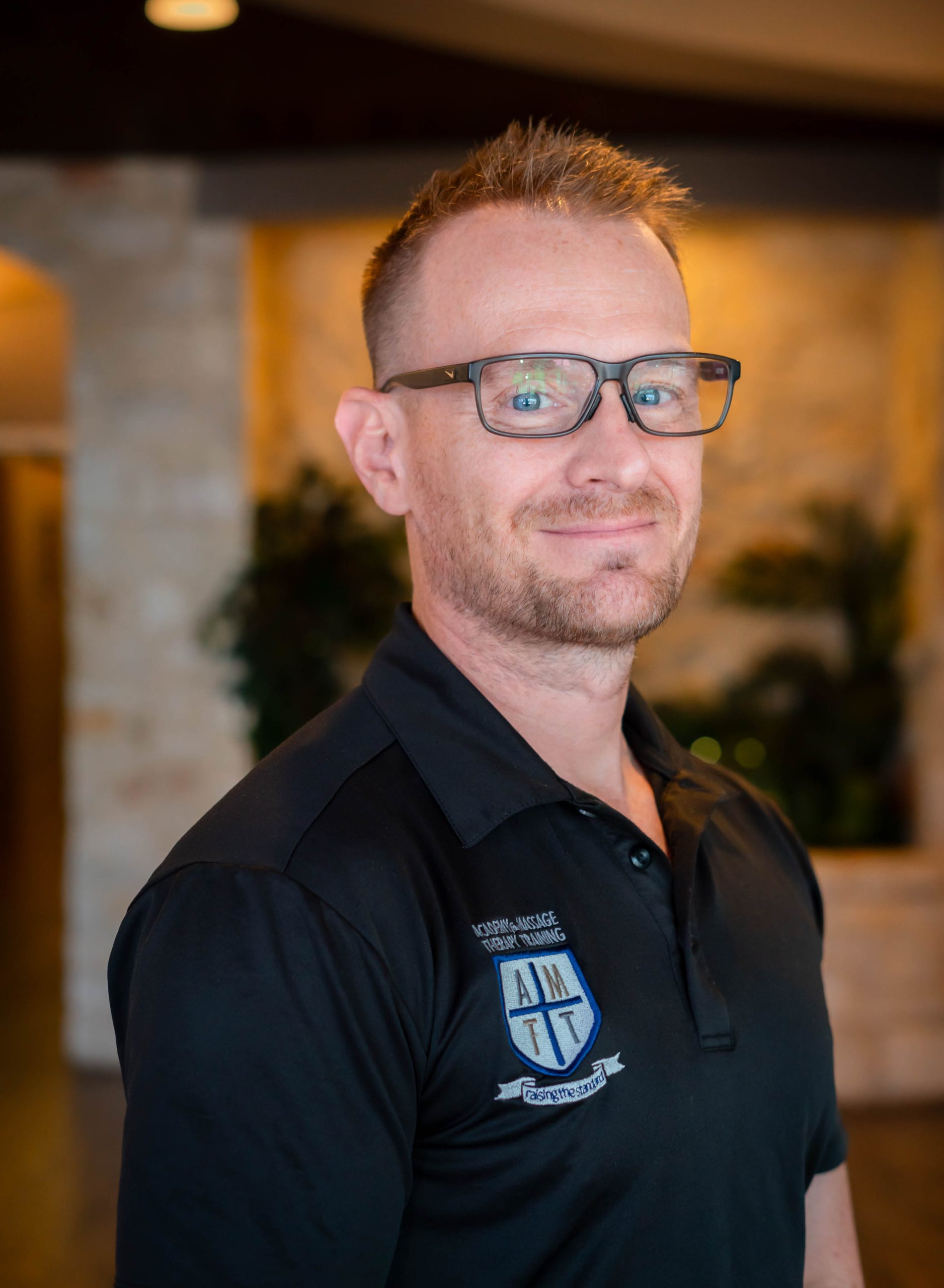 John D.
LMT, MTI, AHA, CPR/First Aid Instructor
John is a graduate of AMTT and serves as an MTI at AMTT, as well. He was born in Chicago area but has lived in San Antonio most of his life. He is passionate about everything health and fitness, and especially loves ice hockey! John has been in the massage industry for over 20 years. During his career in massage therapy, he has worked with his own practice, as well as, as an employee. He served as a Regional Director for 5 years for a spa and has been in education for 12 years.
John's fascination with how the human body works drew him to the career of being an LMT. His demeanor, effective presentation style, and experience allow him to convey information in a down to earth and enjoyable manner. John teaches health and hygiene, CPR and First Aid,  A&P, pathology, kinesiology, hydrotherapy, business practices and professional ethics, clinical internship, and massage techniques. John teaches so he can give back to others what he received from those who helped him to get to where he is today.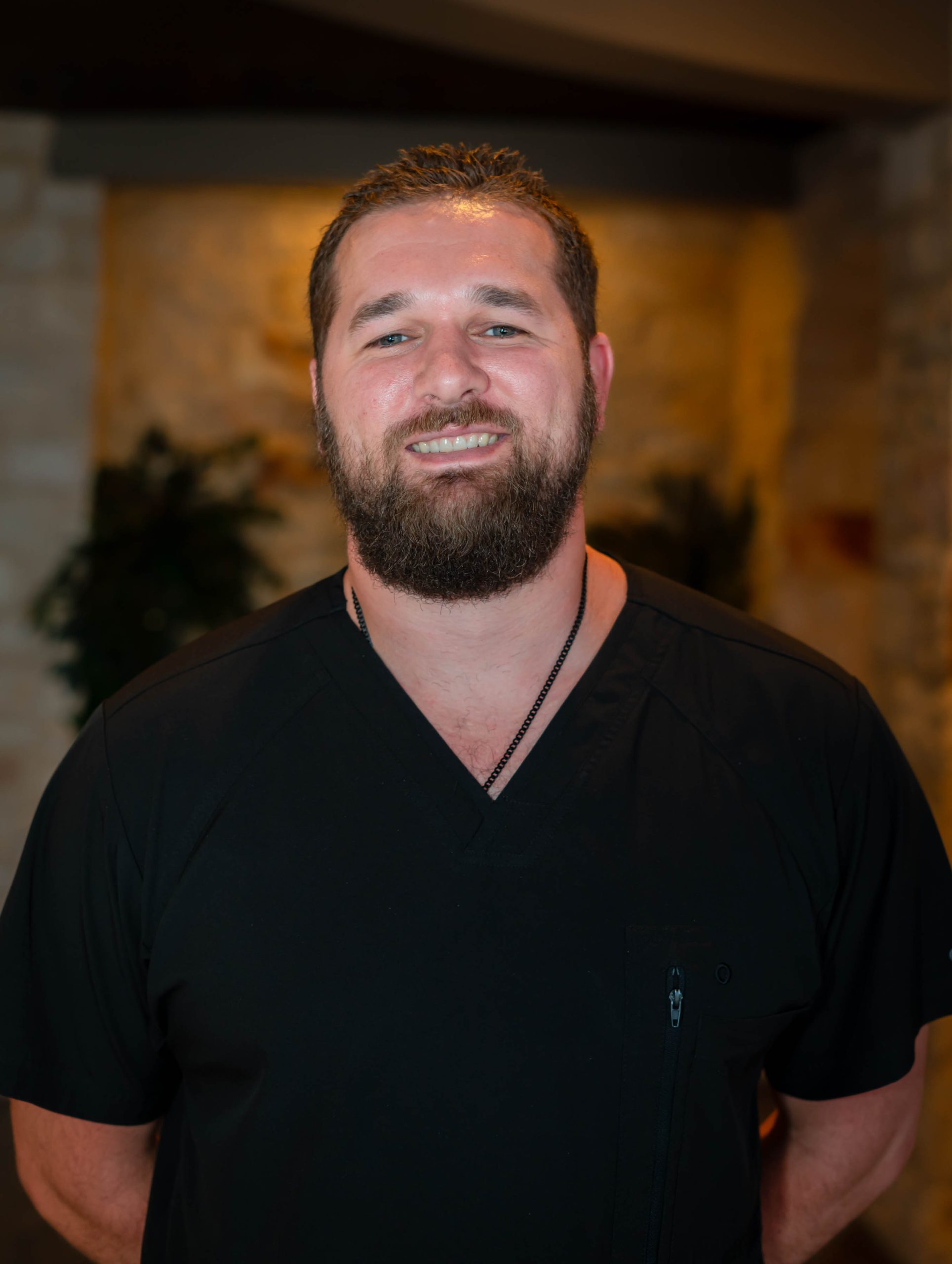 Kodi J.
LMT, MTI, Instructor
Kodi served in the United States Air Force for seven years. He loves God, his family, Texas, and sports. Kodi was born in Alaska, but grew up in Texas! He is a graduate of AMTT (2017) and went on to immediately become an LMT He has been working at AMTT since 2018 and has been an instructor at AMTT since 2019. Kodi has been the Director of Education here at AMTT since 2021. He became a massage therapist after leaving the service because he wanted to continue helping others as he did in the military. He is passionate about helping others and bringing peace and healing into the lives of others (physically, mentally, and emotionally). He has taught over 15 classes (roughly 300 students).
Kodi specializes in massage technique, massage history and theory, A&P, kinesiology, pathology, health and hygiene, business ethics, and hydrotherapy. He also specializes in the advanced techniques of rotator cuff pain, carpal tunnel syndrome and thoracic outlet syndrome, and pin and stretch manual therapies of the upper and lower body. One thing Kodi has learned about being an LMT is that it has brought him peace and healing into his own life, and a stress-free living.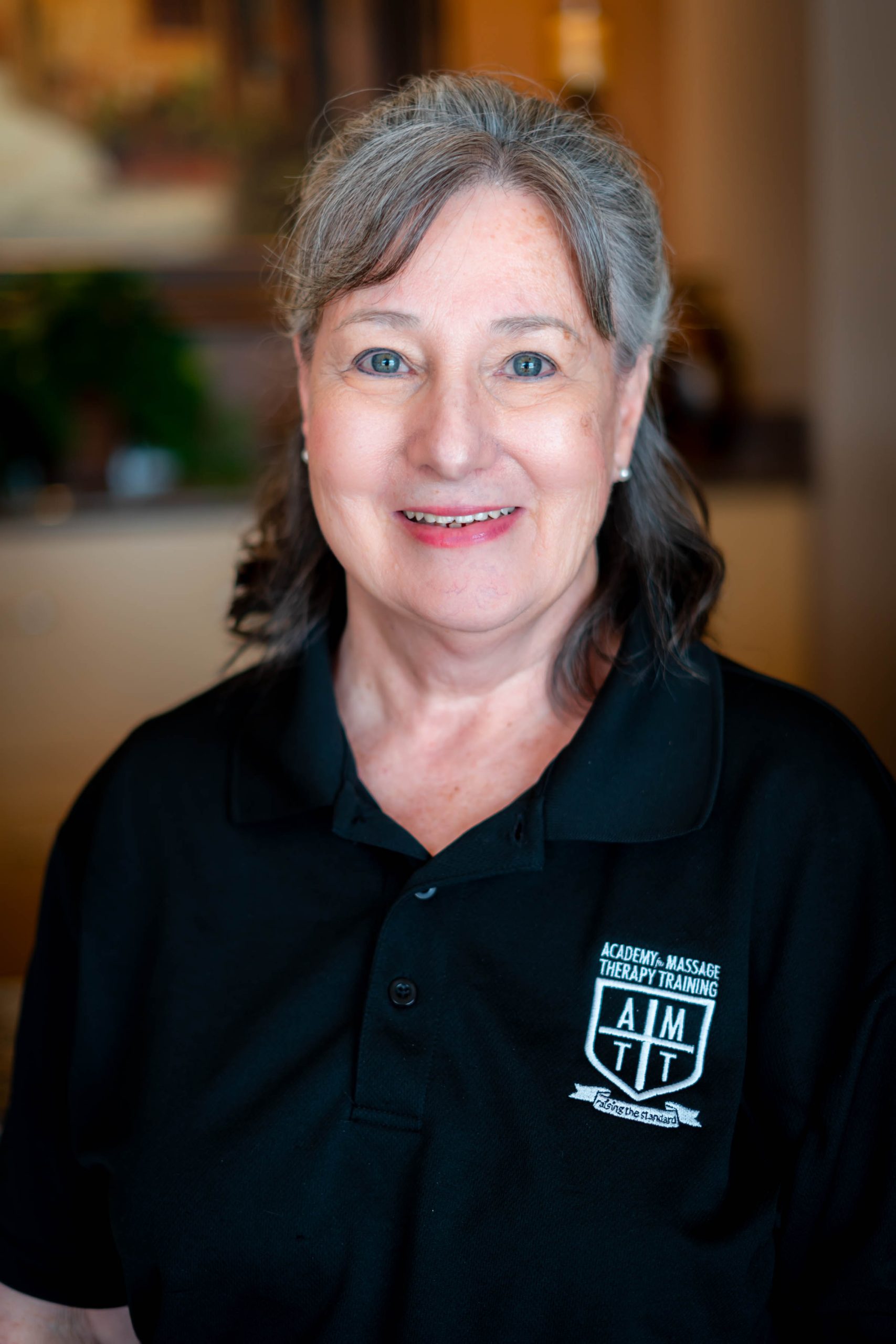 Shelly L.
LMT, MTI, Instructor
Shelly is a graduate of AMTT and a Massage Instructor. With 21 years of experience as a Massage therapist, Shelly had her own private practice in San Antonio. She had the pleasure of working with physical therapists and chiropractors to enhance their treatments with the many benefits of massage therapy for their patients. The desire of Shelly's heart is to teach and inspire the future massage therapists with the many methods and techniques available to them at AMTT to fine tune their massage skills and share the many types of working opportunities they will have after their graduation.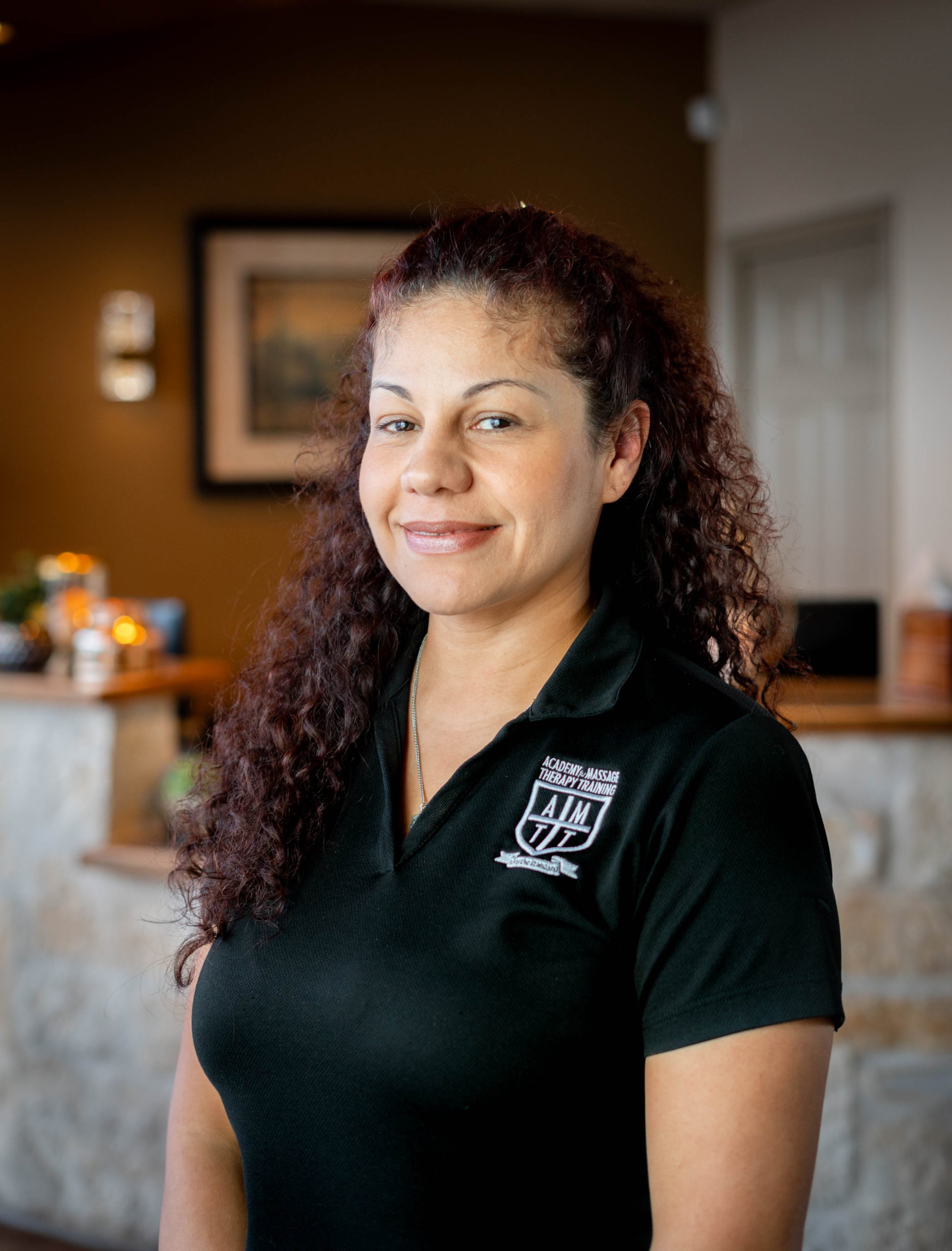 Audrey G.
LMT, Instructor
Audrey attended and graduated from AMTT in 2002. She became an LMT in 2013. She has been working with AMTT since 2003. She is a rockstar at what she does in managing the many tasks that come with being a manager for the day spa at AMTT, teaching spa classes, then transitioning into a director to our professional licensed spas. Audrey currently assists in managing students in their second semester internships, along with managing the day spa here at Park North AMTT.  Audrey has a heart for helping others and is passionate about seeing others grow. While managing the day spa side, she provides guidance, tips, and words of encouragement on how to be successful in the world of being a licensed massage therapist.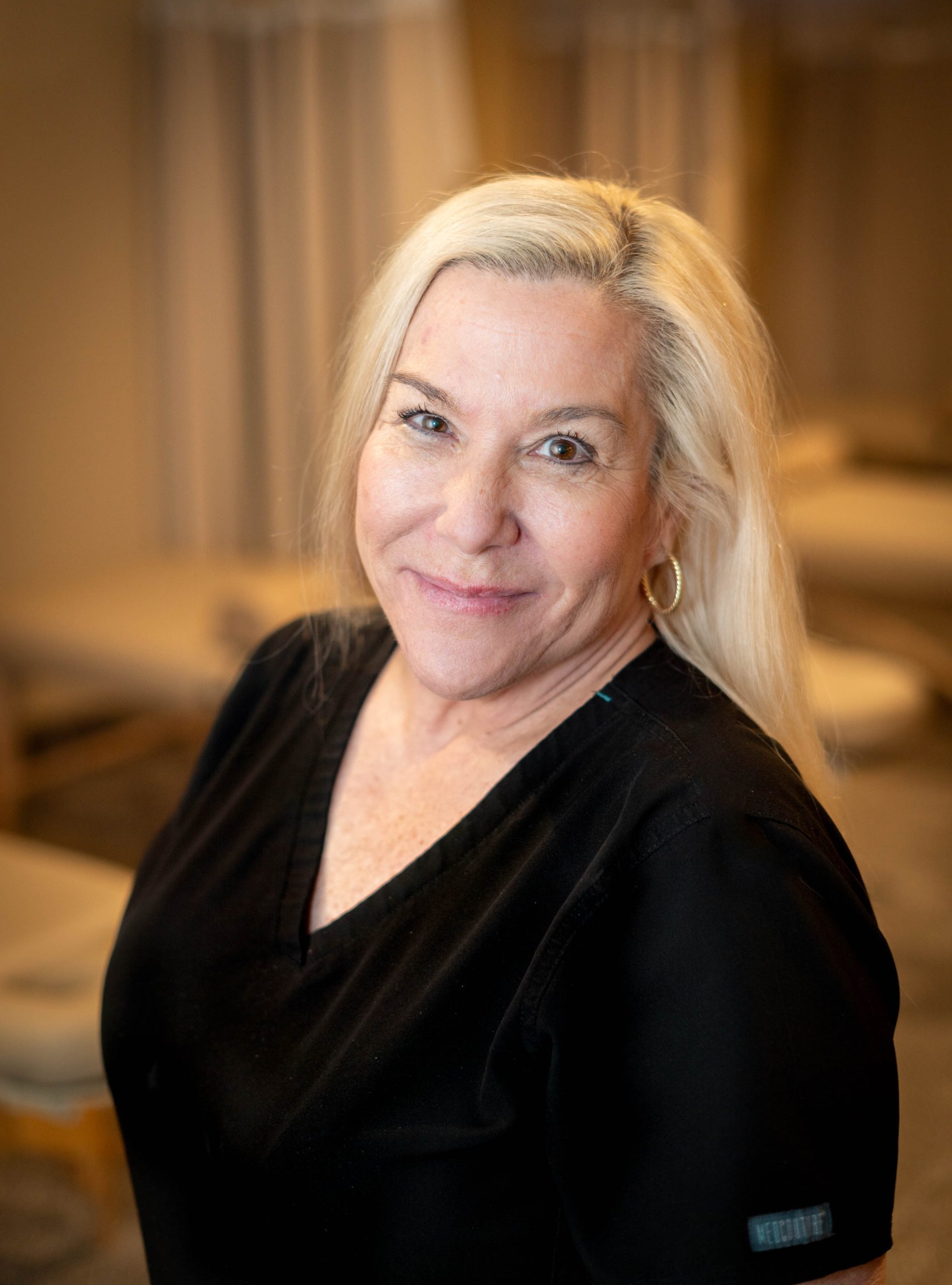 Tina S.
LMT, MTI, Instructor
Tina is a graduate of AMTT (2005). She is fortunate to have had the opportunity to participate in the Advanced Clinical Massage Mastery Program where she was awarded the Tuition Forgiveness Program due to her successful completion of the program. Tina began her career with AMTT shortly after in 2006. In 2008, with her knowledge and experience gained from working at AMTT, she was able to open her own practice to include Esthetics. She continues to be successful by attending continuing education classes through AMTT. Tina enjoys her role as an instructor in CPR and First Aid. Due to her success at AMTT, Tina has a strong and loyal clientele base. She truly enjoys encouraging students in the pursuit of their massage career.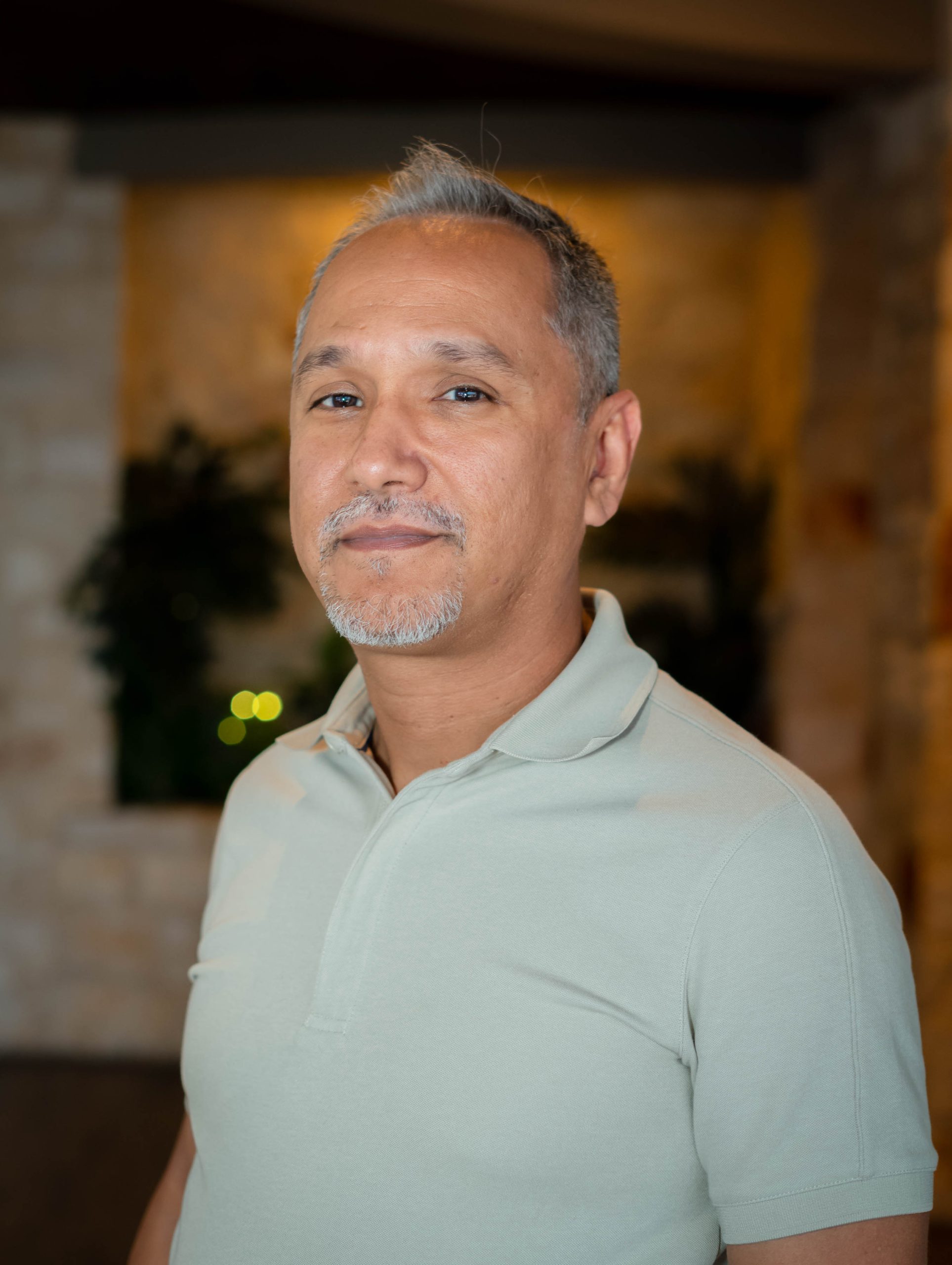 Oscar C.
LMT, MTI, Instructor
Oscar is a graduate of AMTT (2010). He became an LMT in 2010 and received his MTI in 2011. Oscar has been employed with AMTT since 2010. Through multiple influences in his lifetime, he pursued the career of being a Massage Therapist because of his own personal experience of how it helped to heal chronic pain he suffered years ago. This insight allowed him to continue his journey of self-healing which has motivated him to help others. Oscar is filled with lots of positive energy and is always eager to meet new people and experiences! Some of his successes include developing a medical massage program, work directly with a top TMJ doctor, performed massage therapy on various types of patients, including oncology, vasectomy reconstruction, lymphatic drainage, posture correction, and numerous sports teams. Oscar will be teaching the standard curriculum at our newest bilingual location located off I-10 and Huebner.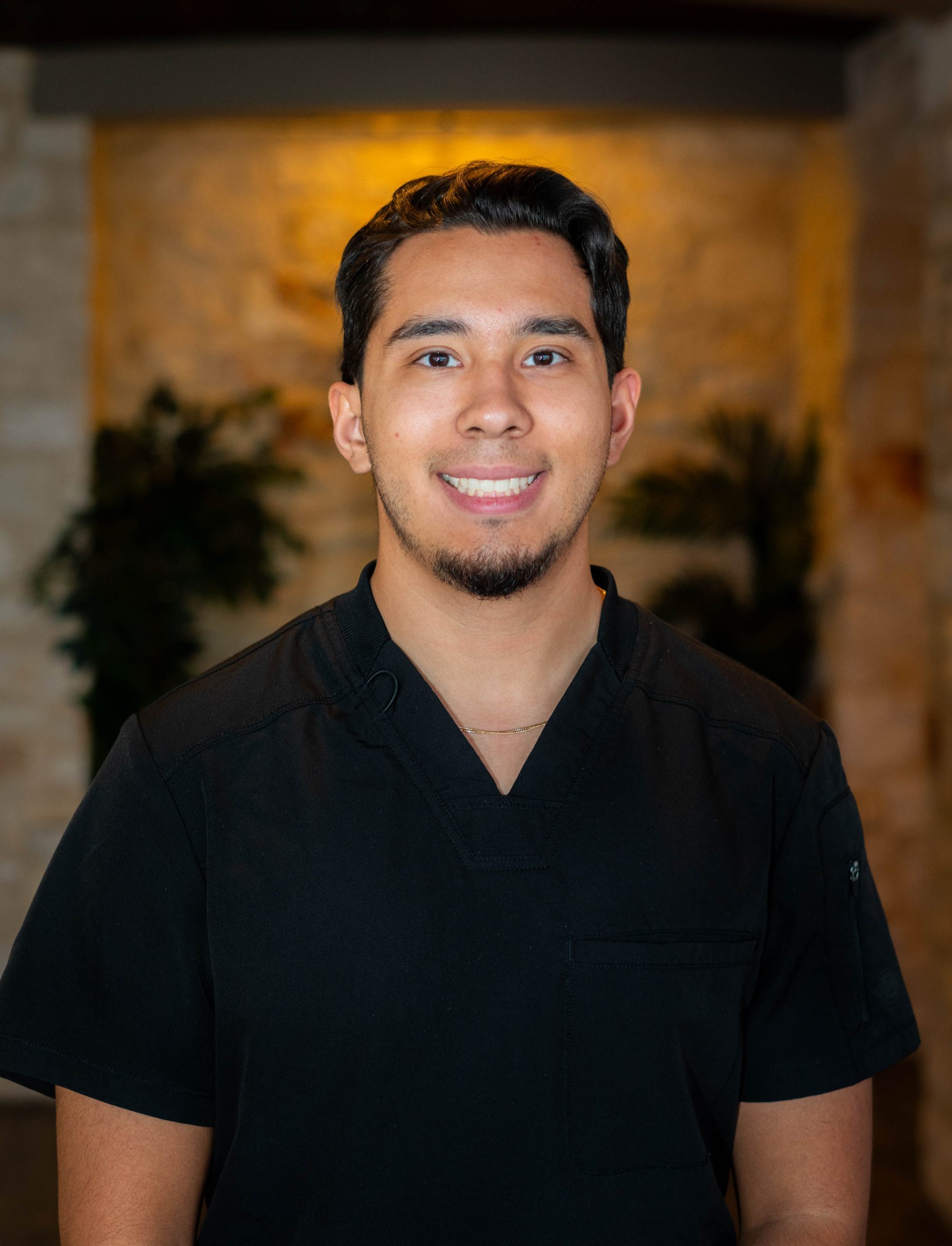 Ruben U. III
LMT, MTI, Instructor
Ruben U. III, received his Bachelors of Kinesiology in Exercise Science from TAMU San Antonio.  He graduated from AMTT in 2018, qualified for his license in 2018, and became an MTI in 2019. He has been working with AMTT since 2022. The massage industry has made for an exciting adventure for Ruben! In his words, "It has turned out to be so much better than I expected!" Oscar enjoys meeting many great coworkers and Clients. He attended AMTT at 18 years old with the intention to pursue physical therapy. For Ruben, massage therapy was the perfect place to get hands on experience with muscle tissue. Now he gives therapeutic massages with a focus on rehabilitation.
Ruben became an instructor to spread knowledge, good news, and the love and passion for massage! He will be teaching the bilingual class this year at our newest location off I-10/Huebner. Ruben looks forward to meeting everyone he meets, including those in the Spanish speaking population!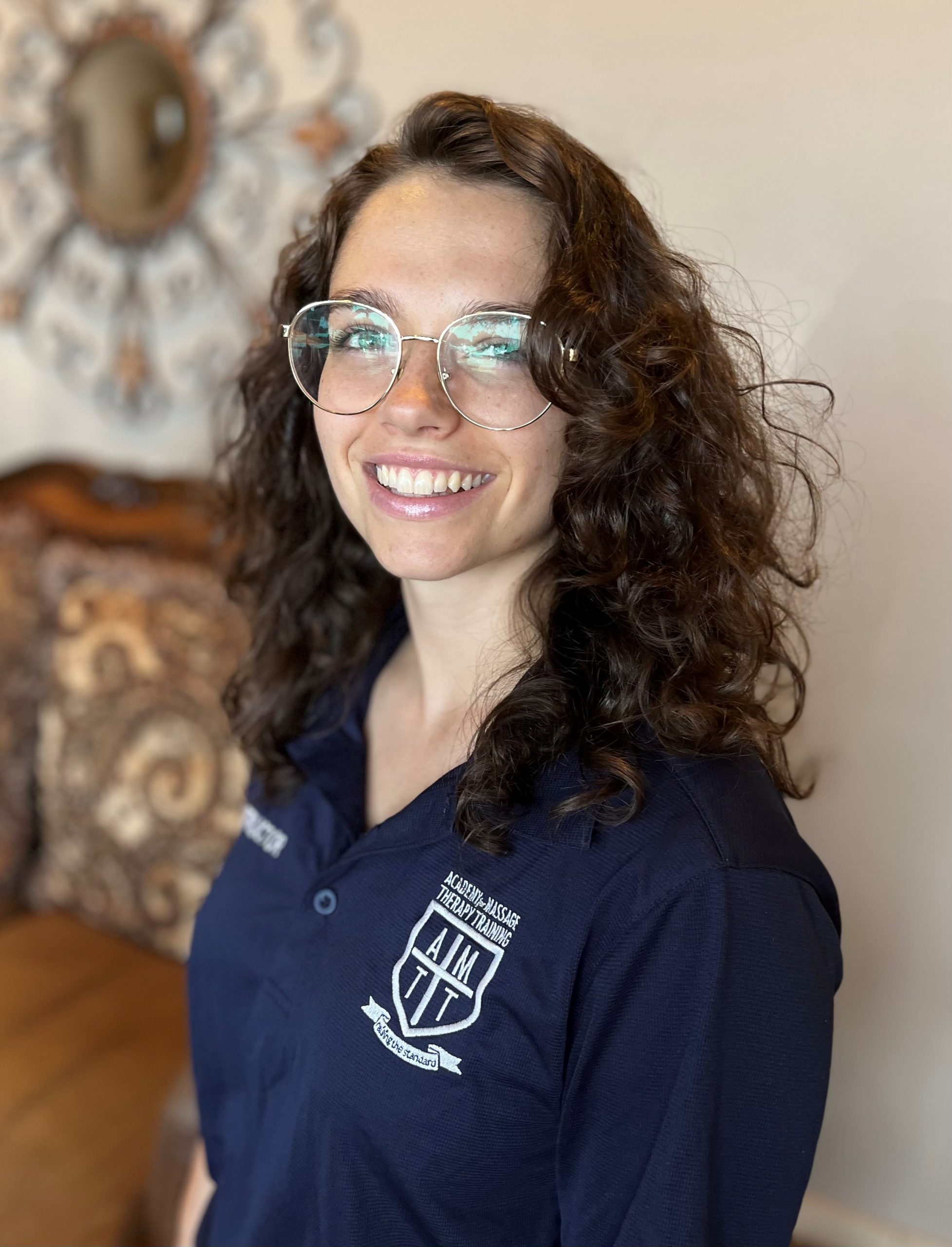 Aubrey B.
LMT, MTI, Instructor
Aubrey graduated from AMTT in 2020. She received her LMT license in 2020 and MTI license in 2022. She has been working with AMTT since 2022. Aubrey is a life-long sports enthusiast. During her 6 ½ years of playing soccer, she was getting adjusted by a chiropractor and massages from her mother, who has been a massage therapist for over 30 years. It was during this time Aubrey became passionate about how the body and things work, health, and preventative medicine. This drove her to becoming a massage therapist because of her passion and drive to help others in their health and preventative health needs. Some of Aubrey's accomplishments includes graduating with honors from AMTT and leaving with over 80+ Clients from her second semester internship here at AMTT.
At AMTT, Aubrey teaches proper body mechanics and the principles of being a professional massage therapist. Her goal is to one day be the best LMT so she can share her knowledge with those who truly wish to become the best they can be.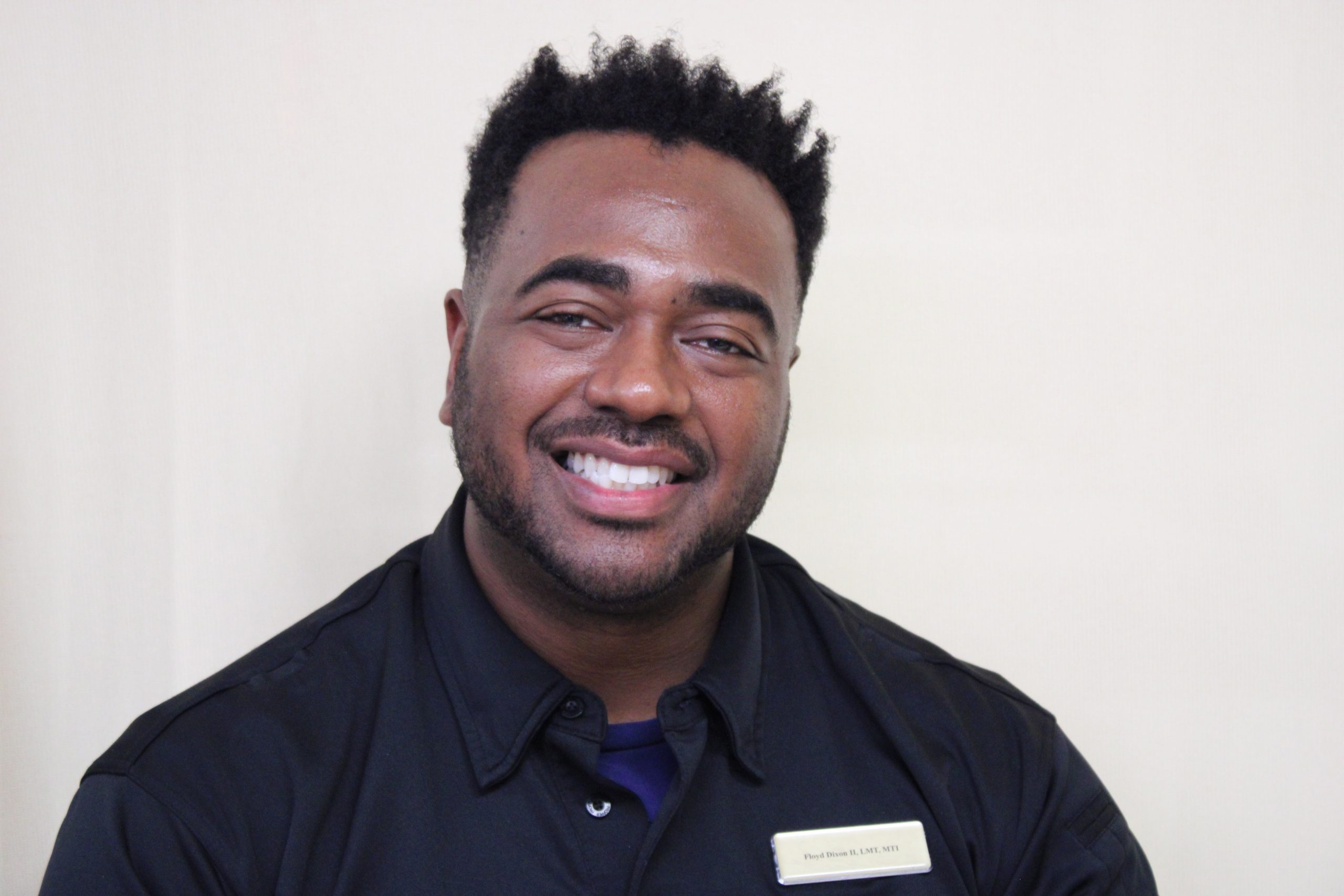 Floyd D.
LMT, MTI, Instructor
Floyd D. II, LMT, MTI, is a graduate of the Austin School of Massage and has been a Licensed Massage Therapist since 2012. Floyd has been a Licensed Massage Instructor since 2016 and draws teaching inspiration from the many experiences he's acquired while working for massage franchises, massage schools, and being self-employed to pass on "best practices" for success. Not limiting his focus on potential massage students, Floyd also spends time coaching currently licensed individuals on how to improve their massage technique, advanced marketing, avoiding burnout and selling with emotional intelligence. His goal is to usher in a new age of massage therapists who fully realize their potential and the impact they have.
Floyd believes that creating a better industry starts with the massage schools at the "grassroots" level. He believes that success is achieved by facilitating a positive and encouraging community of licensed professionals. When he isn't teaching massage classes, Floyd can be found all across Texas teaching advanced chair massage courses (which help LMTs to work VIP events), building and launching model rockets (NAR Level 1 Certified Rocket Master), as well as teaching his awesome music students (guitar, piano, violin, cello, drums). At AMTT Floyd teaches the basic curriculum mandated by the TDLR.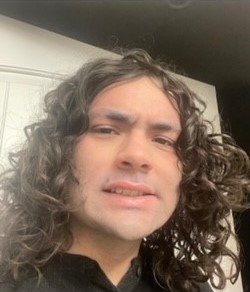 Joshua F.
LMT, MTI, Instructor
Joshua attended and graduated AMTT in 2017. Growing up, both of Joshua's parents were massage therapy instructors, making it a natural part of his everyday life. He is a seasoned massage therapist whose creative problem-solving abilities, compassionate demeanor, and unmatched expertise, have made him an invaluable asset to our team. Clients consistently praise his therapeutic touch, professionalism, and unwavering commitment to helping them achieve optimal wellness.
With a passion for helping others and a lifetime of experience, he began practicing massage therapy at a remarkably early age. Realizing his affinity for problem-solving and a desire to make a difference in people's lives through a more medical-focused approach, Joshua pursued formal training at the prestigious Academy for Massage Therapy. After completing the comprehensive program, he obtained his licensure as a massage therapist. Joshua's dedication to wellness doesn't stop at massage therapy alone. He is also a certified personal trainer, empowering individuals to achieve their fitness goals and embrace a healthy lifestyle. His holistic understanding of the body, ability to identify and address specific health issues, and his commitment to overall well-being make him a trusted and admired professional. Continuing to follow his true calling, Joshua took on the role of a massage therapy instructor, passing on his vast knowledge and experience to eager students. He also manages our student internship program, providing invaluable mentorship and shaping the next generation of talented therapists. Joshua's comprehensive skill set, passion for healing, and unwavering commitment to his craft is what truly sets him apart.
How to Get Started
If you have questions, click "Let's Connect" button below.
Education & Training for Massage Mastery 
Knowledge, Training, & Technique
Massage Therapy is a physical job. However, it is a career most anyone can do! At AMTT we teach Students the knowledge & hands-on application skills. We also teach our exclusive WorkSmart technique that will greatly reduce the wear on your body so you can have a long & healthy career.  With our WorkSmart method, the average length of an LMT is 20 years – or longer! There is no age limit to becoming a Massage Therapist. In fact, Massage Therapy is often a second career for many Massage Therapists.
AMTT Curriculum Includes:
Anatomy, Physiology, & Kinesiology
Pathology
Health & Hygiene, CPR & First Aid
Massage Technique
Hydrotherapy
Business Practices & Professional Ethics
Clinical Internship – Hours vary based on program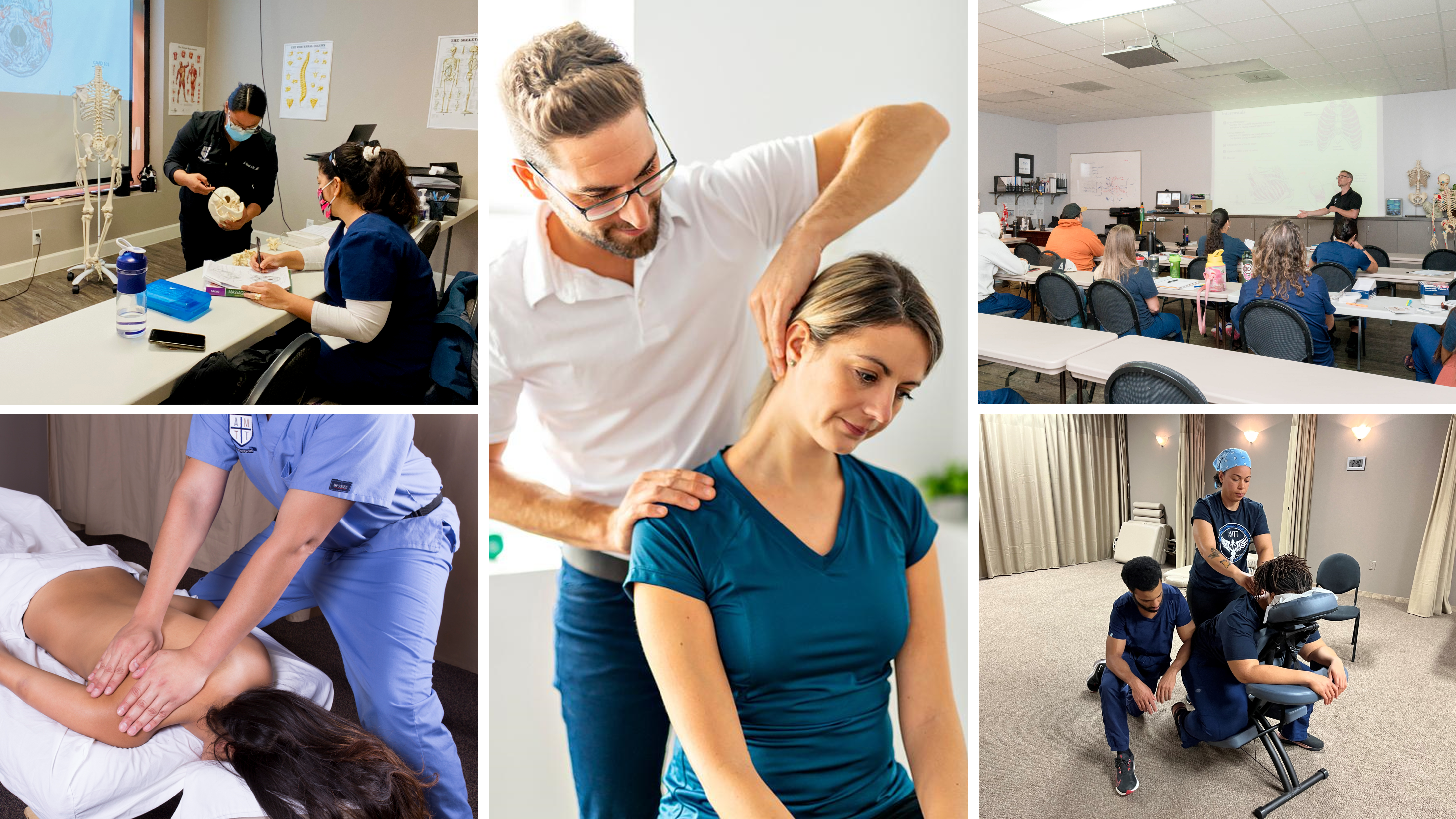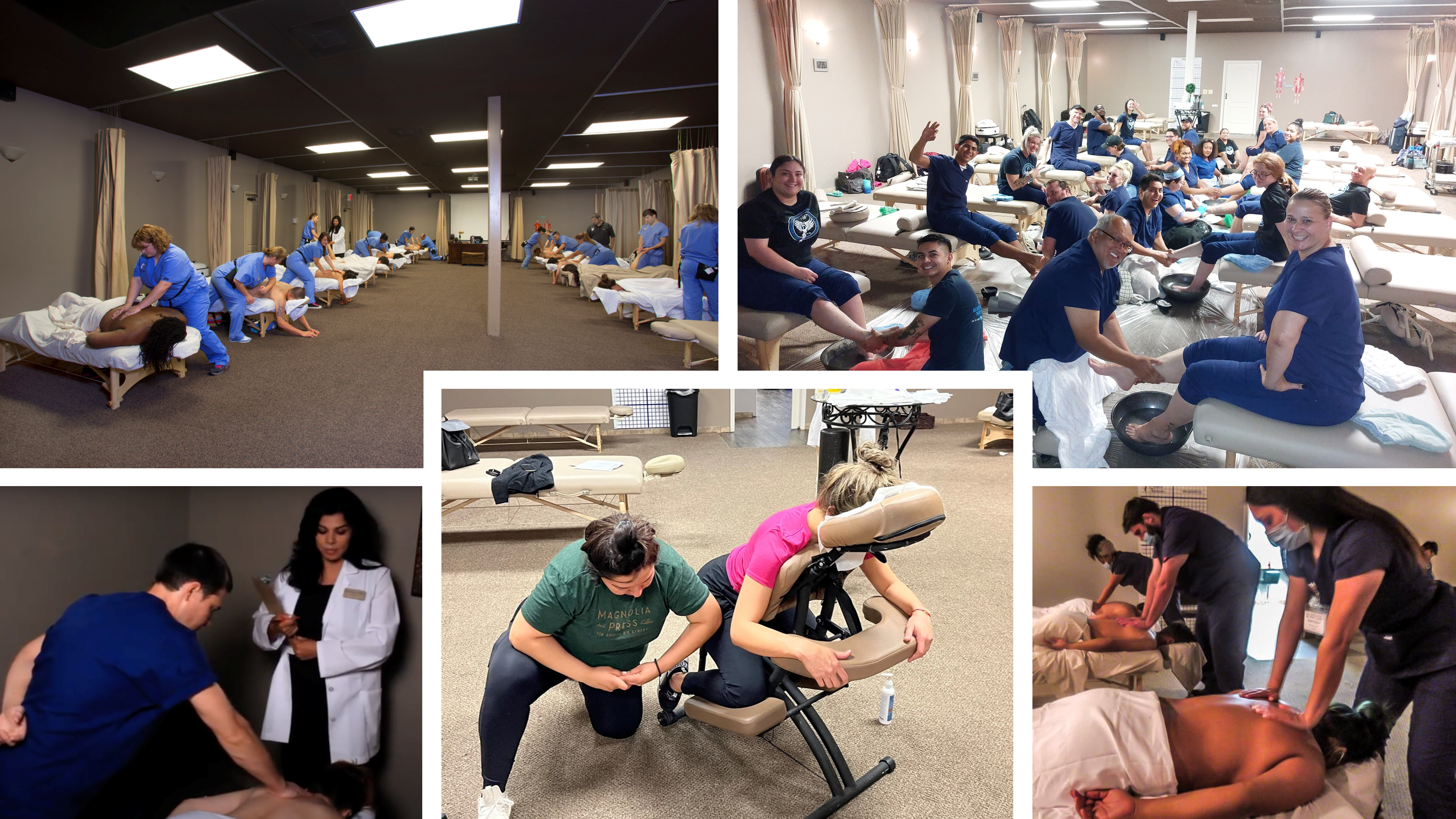 AMTT – Superior Massage Training Facilities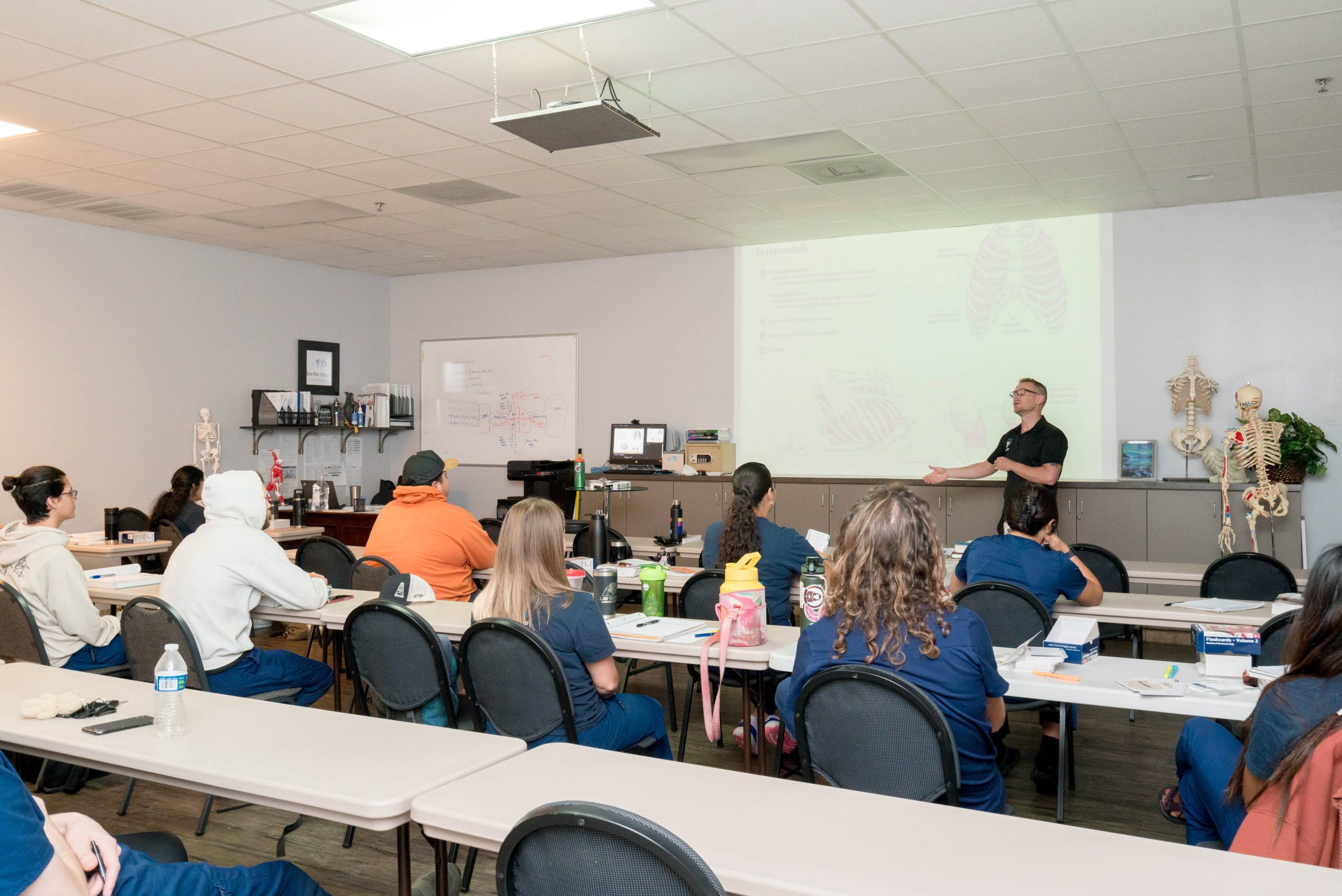 Classrooms
Our expansive lecture classrooms have comfortable seating, cutting-edge audio-visual equipment, computer aided, easy-to-follow presentations for all lecture lessons; 3-dimensional anatomical charts, and life-size skeletons to enhance your learning experience.
Massage Therapy Labs
Each campus has late-model, top of the line Oakworks brand massage therapy tables & accessories, so training takes place with the best equipment available.  Labs are designed to create a peaceful environment conducive to learning the art of massage, including relaxing music, lighting, and ambiance.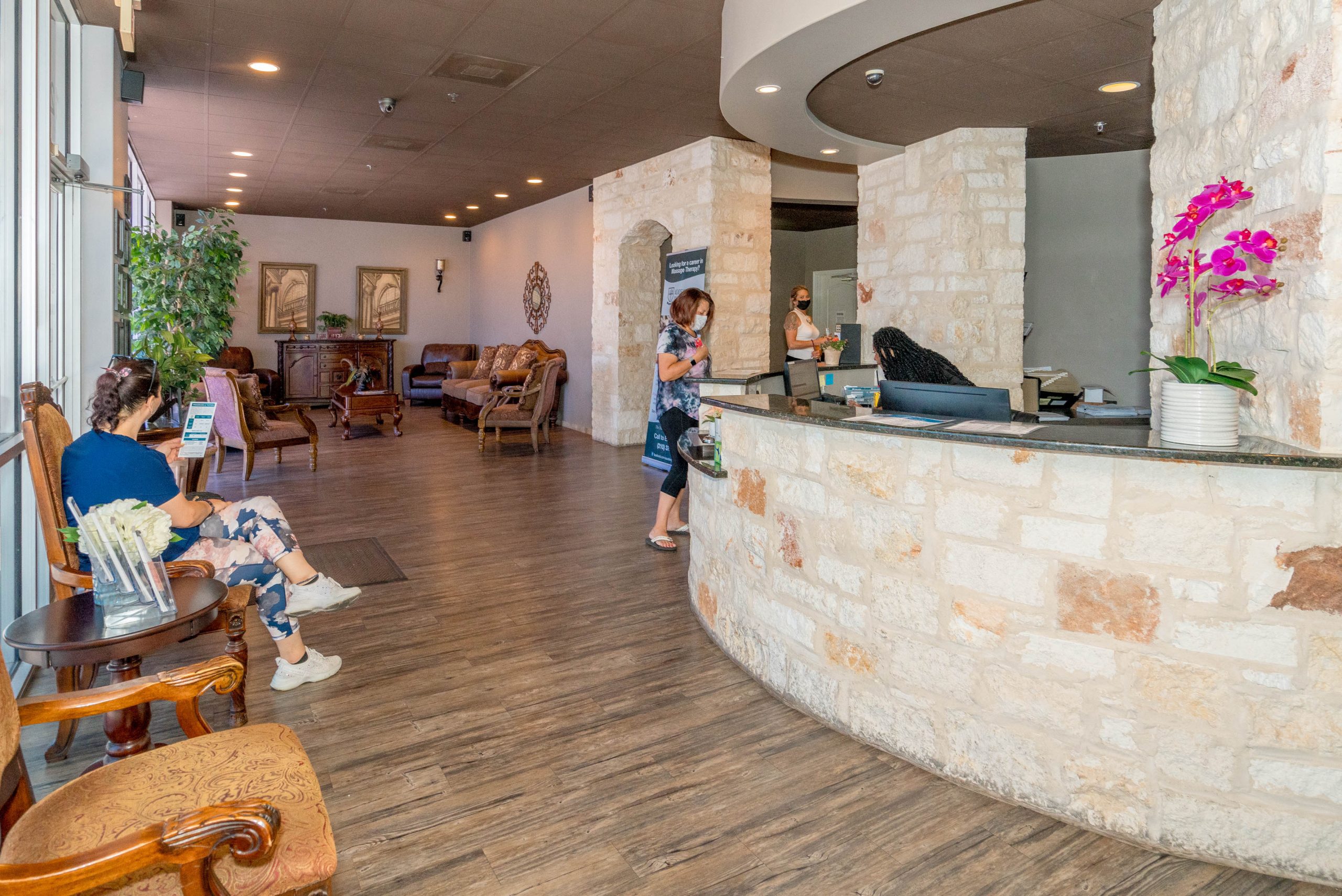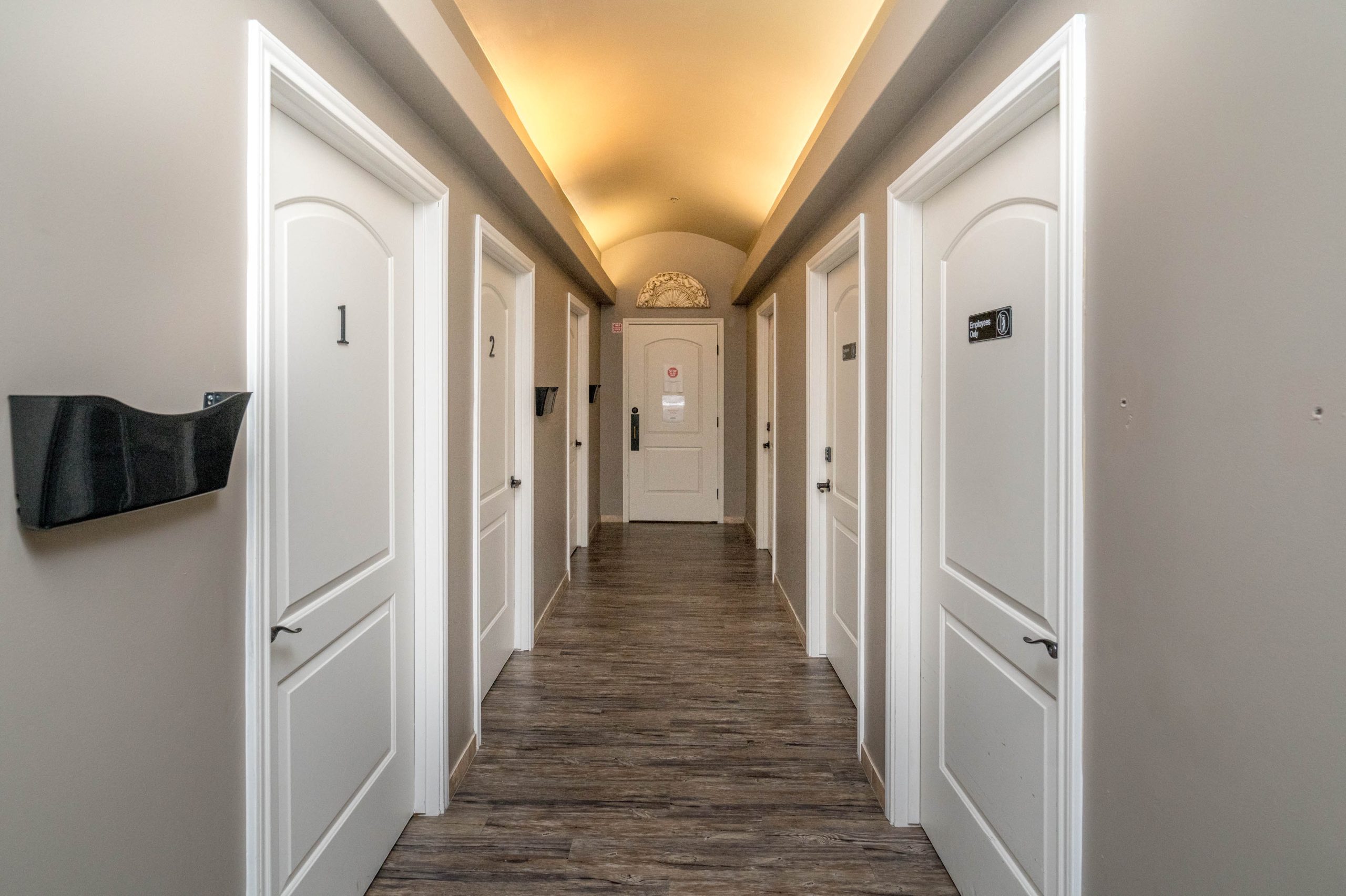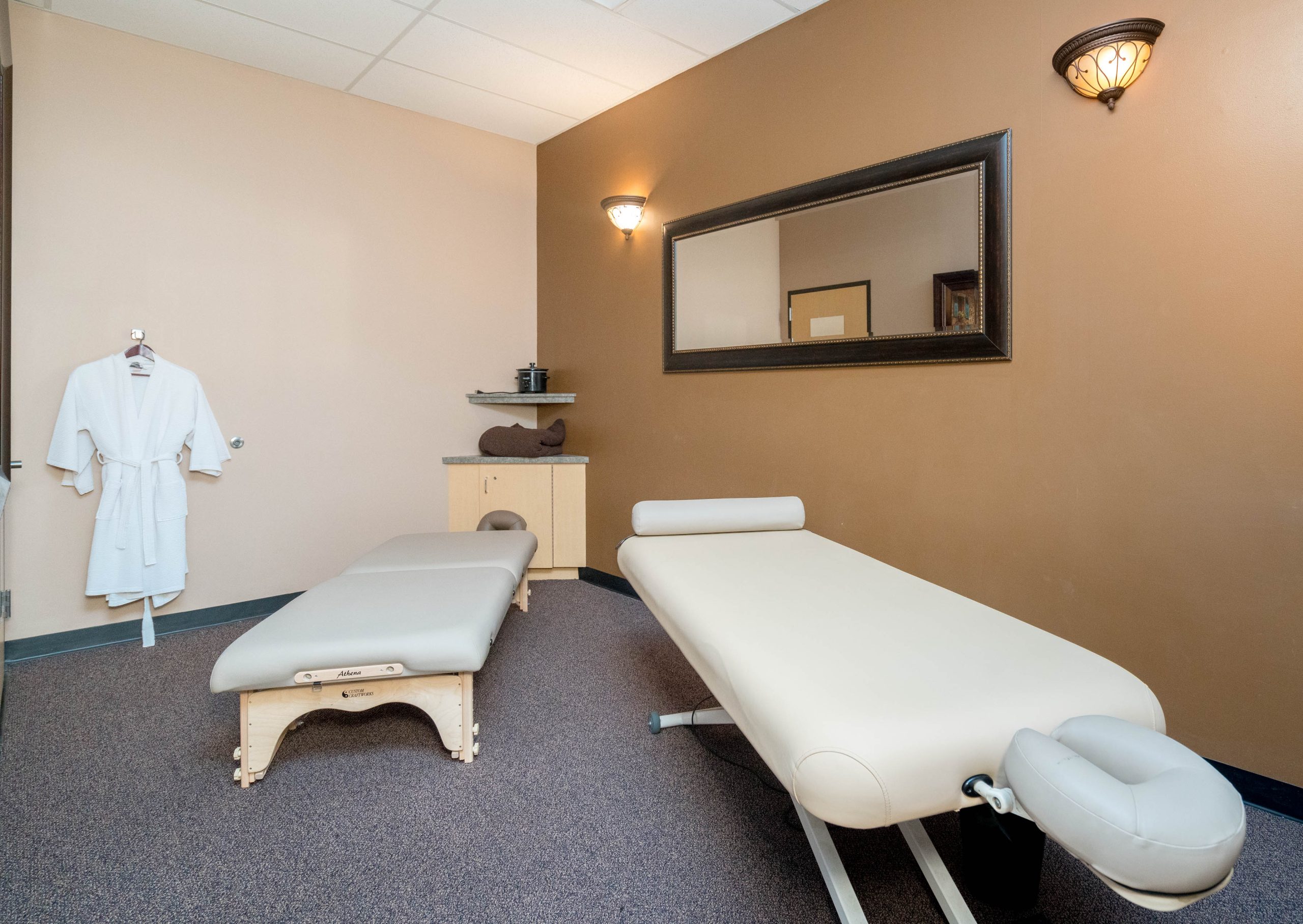 Texas' Largest Massage Therapy Training – Internship Clinic
Internship is the controlled application of your education and can be of tremendous value, if done correctly. AMTT has spent almost 30 years doing extended internships because of this we can offer the best internship experience with things like:
Thousands of loyal real-world customers who participate in our student clinic internship massages.
Access to multiple instructors, some with over 20 years' experience to further develop the fundamentals you've learned.
Since we have been in business so long, we have also developed proprietary student and client scheduling techniques.
Membership and year-round promotions for massage clients!
Unparalleled opportunity for student to get as much as 50 – 300 internship hours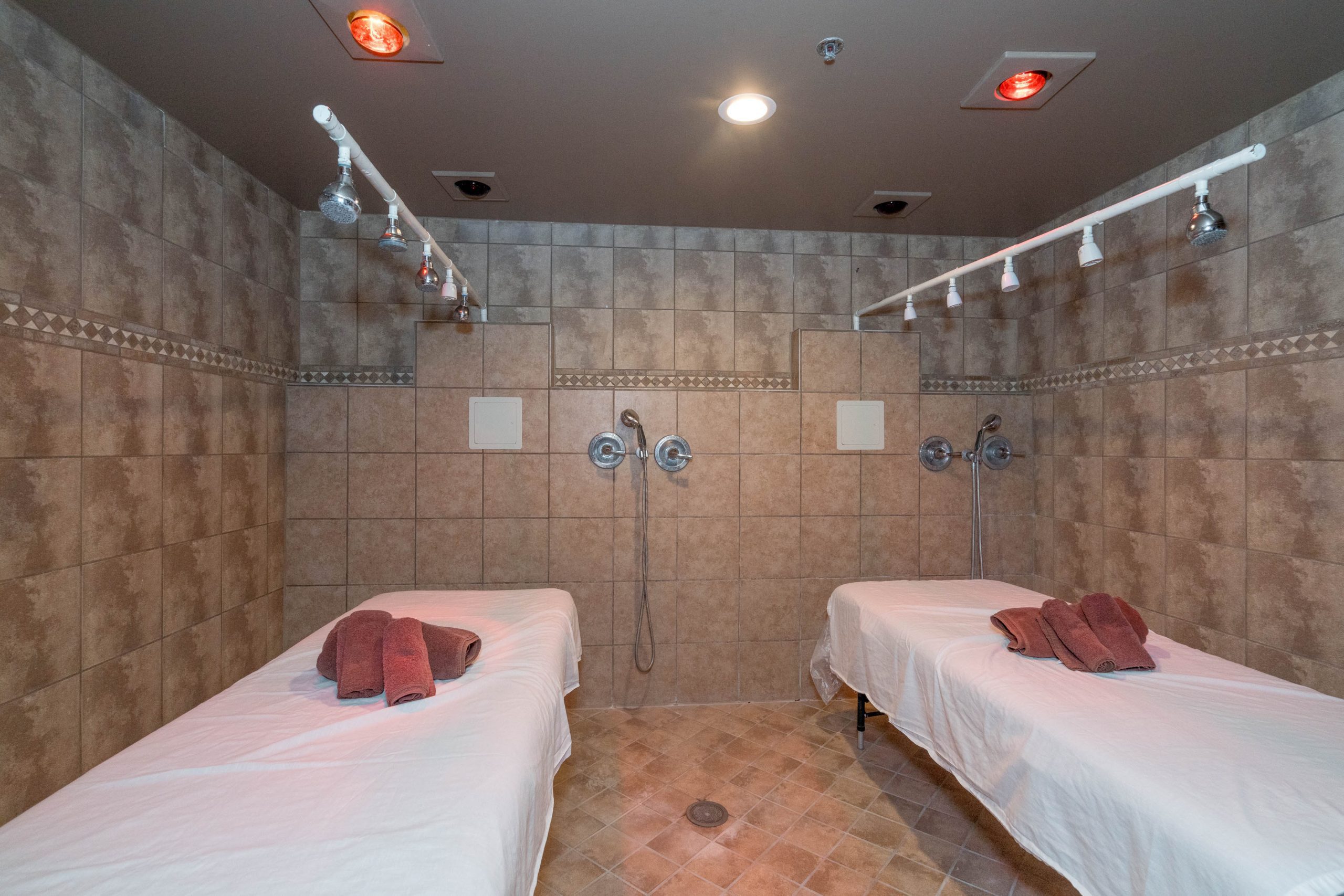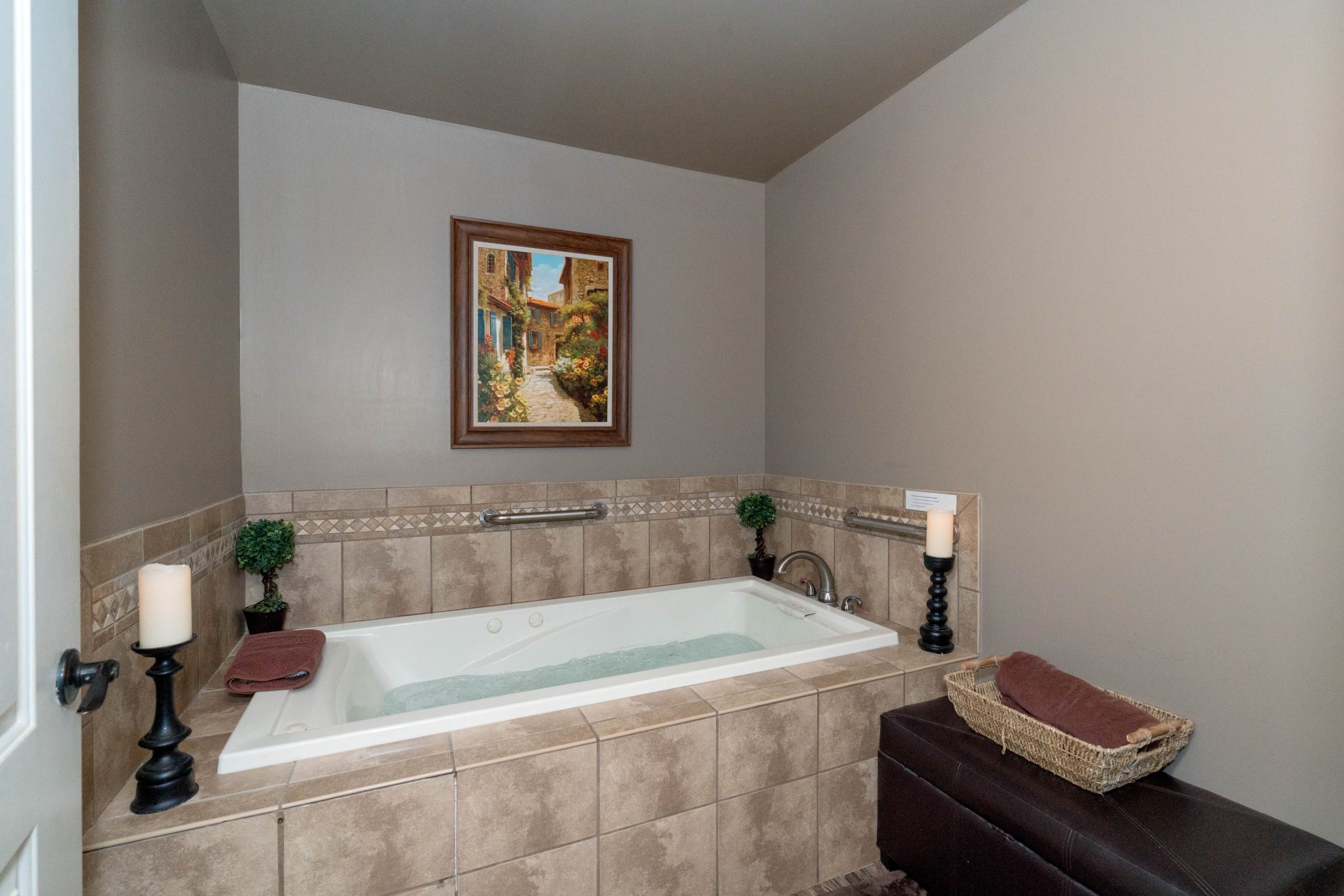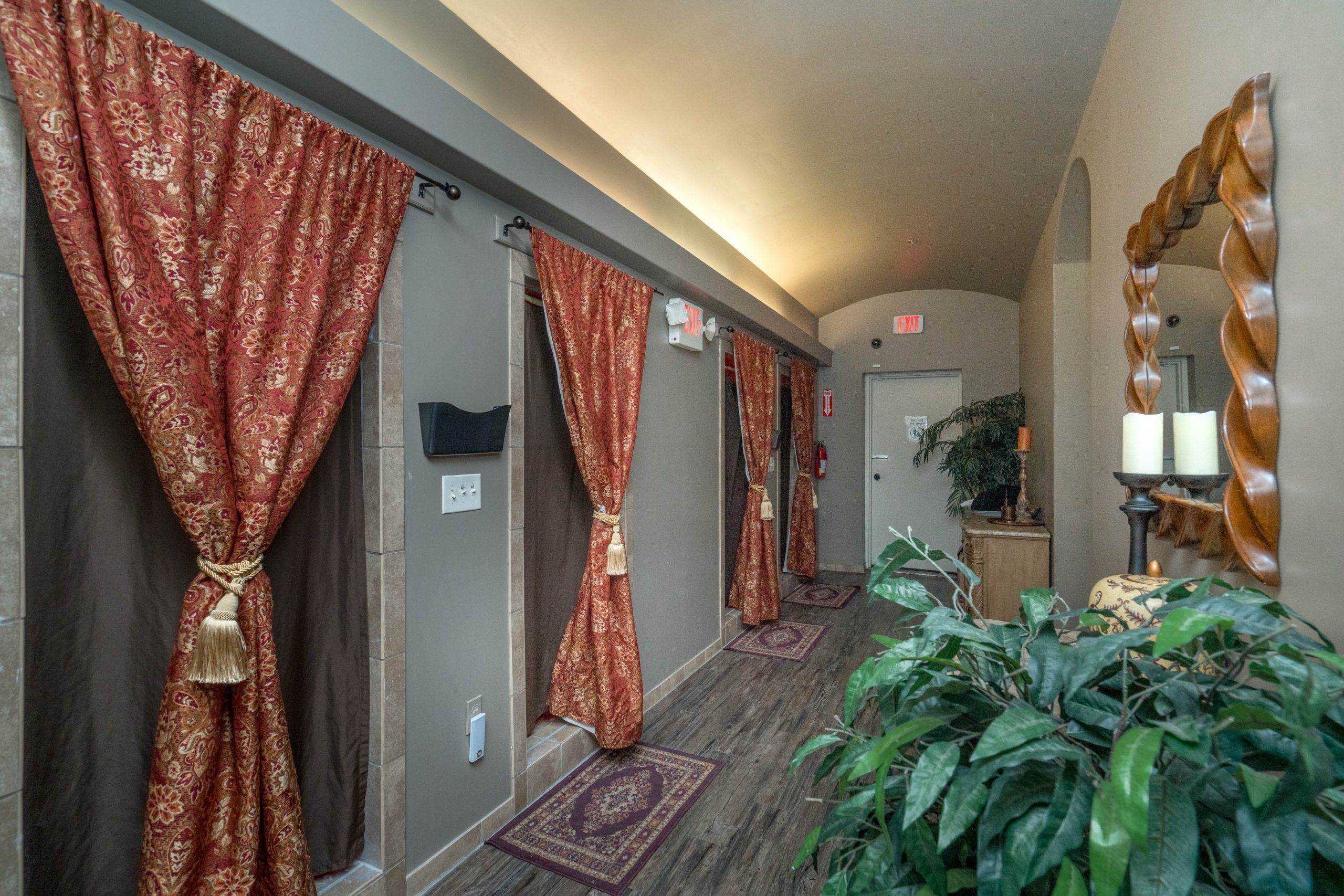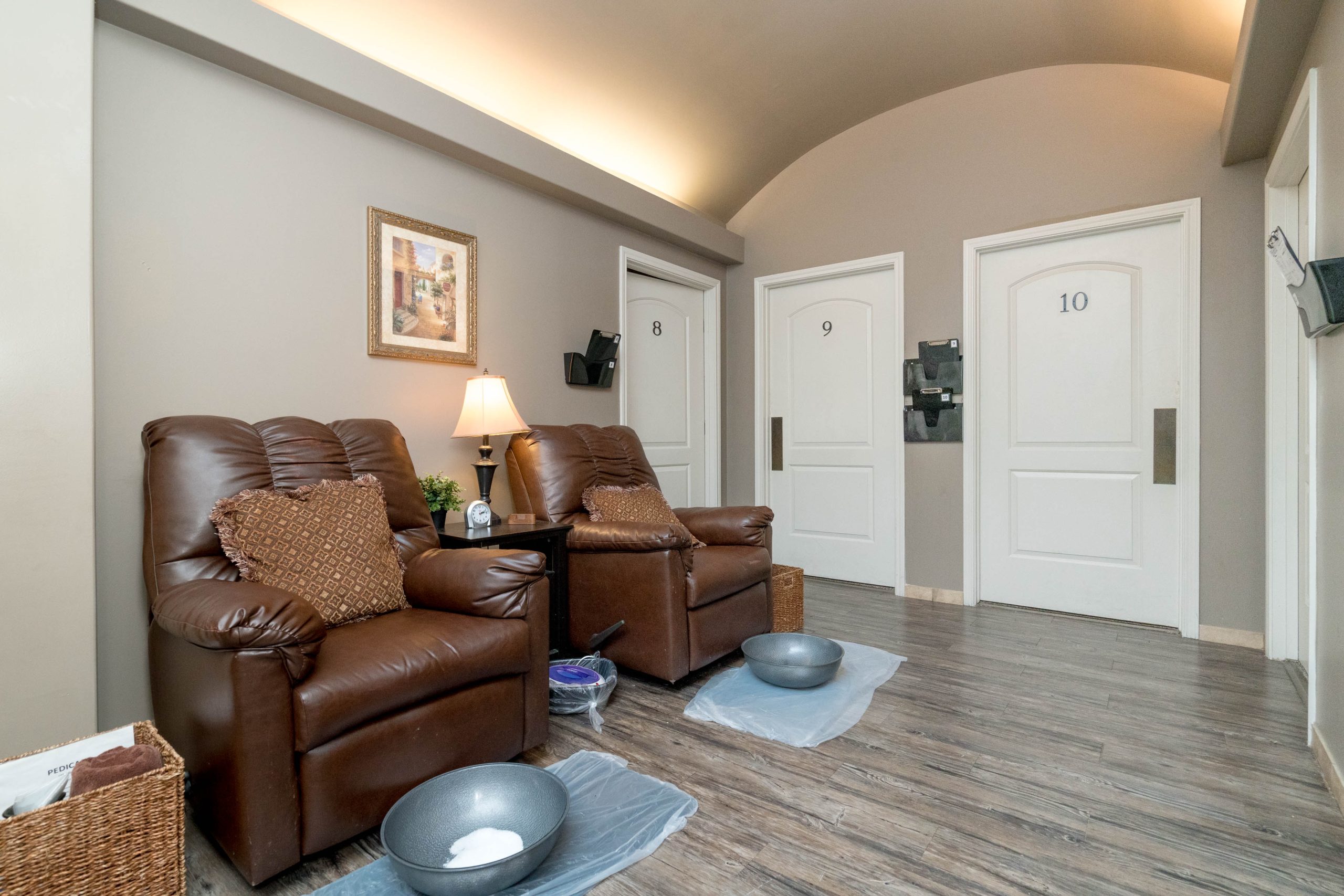 Foot Rejuvenation Stations
AMTT's unique Day Spa offers amenities superior to many up-scale day spas.  In addition to our many private massage therapy rooms, we feature: Wet Rooms, Vichy Showers, Private Whirlpool Tubs, and Foot Rejuvenation Stations. Each massage location is specifically designed to provide an "escape" for your clients and includes comfortable, professional grade massage therapy tables, hot towel warmers, soft lighting, and relaxing music.
How to Get Started
If you have questions, click "Let's Connect" button below.
See upcoming class dates & times at all three San Antonio campuses.
Click below and select an upcoming date & time that works best for you.