Academy for Massage Therapy & Training
Locations
Centrally located near Loop 410 and Blanco, the Park North Campus is only minutes from downtown, the medical center, Ft Sam Houston, and the airport. In the same location since 2008, we are a staple in the community.
Come and see us at:
602 NW Loop 410, Suite 122
San Antonio, Texas 78216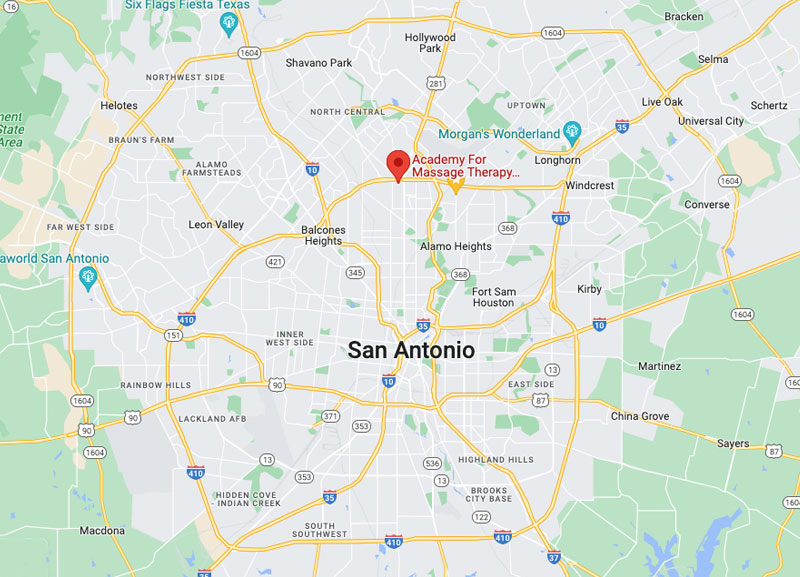 Serving the far north, northwest, and northeast sides of San Antonio, the Thousand Oaks Campus is located at the intersection of 281 N and Thousand Oaks Dr., right inside Loop 1604.
Come and see us at:
16662 San Pedro Ave
San Antonio, Texas 78232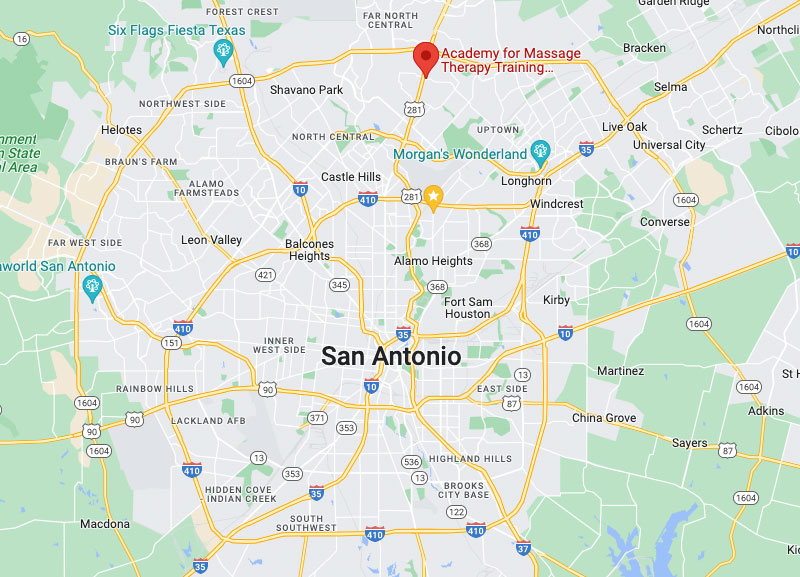 Our new Huebner campus is located off I10, near USAA & the Medical Center.  It offers amenities of our other campuses, PLUS – massage therapy programs are offered in English & Spanish!
Come and see us at:
11703 Huebner Rd, Suite 110
San Antonio, Texas 78230